Lead Pastor, House Church Leader
My name is Brandon Branigan and I serve as the Lead Pastor of Hope Springs Community Church. I grew up in Wuerzburg, Germany and moved to Columbus, GA at the age of 17. I did most of my true growing up here, met my wife here and three of our four kids were/will be born here…it is home! I'm a graduate of CSU and Liberty University and have had the joy to truly "learn" ministry while serving at Christ Community Church in town who sent us out to plant HSCC.
Life Verse: Seek to complete the ministry I have given you (Colossians 4:17)
Favorite Food: Seafood!!! We got some of the best here on the Eastside of town with Skippers 😀
Favorite Movie: Don't judge me…Any of The Godfather movies.
Favorite Pastime: I love nature and enjoy a good cookout with great people.
My Aspirations: To serve in ministry the rest of my days and lead our family closer to Jesus.
Something Most People would be surprised to know about me: I am fluent in German.
What are you excited about when it comes to HSCC: I believe Jesus is doing a new thing that will birth plenty of life in our community!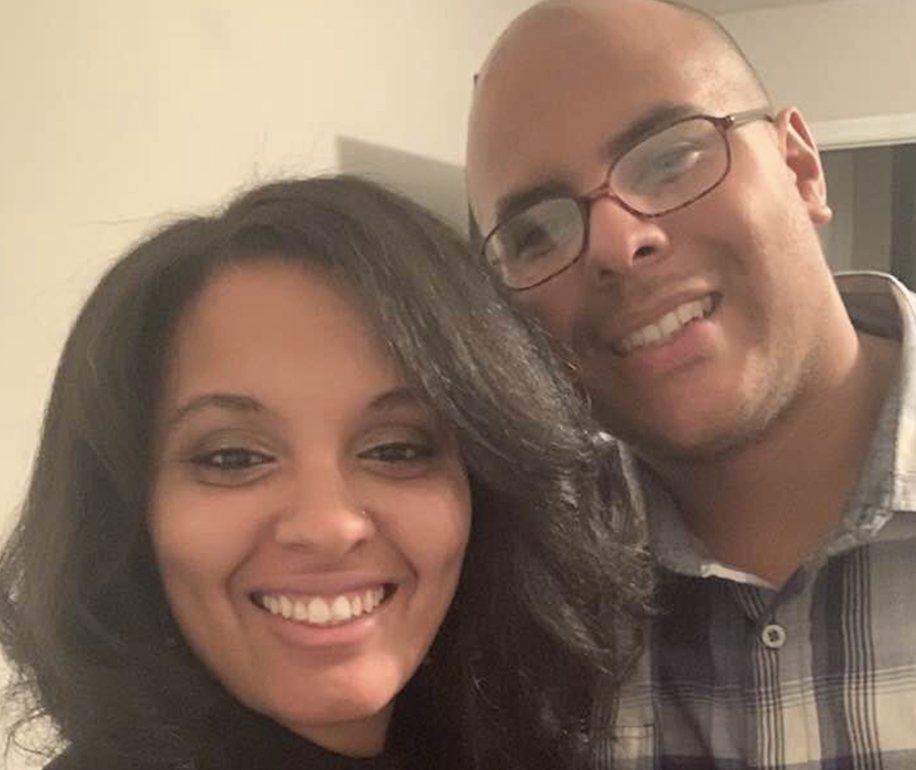 Co-Pastor, House Church Leader
My name is Cassandra Branigan, but everyone usually calls me Sandy or San. I serve as worship pastor at HSCC and I was born in New Bedford, MA and lived there until I was about 3 years old when we moved across the country to Mesa, AZ. My dad loved to move, so we moved a lot when I was growing up. It wasn't until 2009 that I moved to Columbus, GA to attend Columbus State University where I met my husband. It was here in Columbus that my husband and I got engaged, married, had our children, and grew deeper in our faith. 
My life verse is Psalm 34:1 "I will extol the Lord all my days; His praise will always be on my lips."
Picking a favorite food is always so hard for me because I like to eat so many different things, but if I had to pick a favorite type of food, it would have to be between Italian food and Hispanic food. 
If I have to pick a favorite movie, I think it would have to be "A Walk to Remember."
I love to bake, read, write songs/poetry, and I love playing games with my kids. 
All of my aspirations lately coincide directly with God's plan for my life, and they include writing worship songs (to glorify God), for my love for God to shine so brightly that anyone I encounter would see God in me, and to pursue higher Spanish education as I feel God wants to use me with youth through teaching Spanish. 
Something I think most people would be surprised to know about me is my heritage which is Cape Verdean, a mixture between Portuguese (or other European race) and West African as well as some Native American on my father's side. 
There is SO much that excites me about Hope Springs, but I will just say the idea of fulfilling God's purpose for our lives through Hope Springs and having the opportunity to specifically walk alongside youth and women and help any way I can is very exciting to me!
To make disciples through personal relationships in East Columbus GA.
Office Hours:
Monday-Thursday: 5-8PM
Sunday: 1:30-3:30PM
WORSHIP
Monthly: Last Sundays at 4:00 p.m.
HOPE SPRINGS
COMMUNITY CHURCH
4442 Buena Vista Road
Columbus, GA 31907
Email: pastorbranigan@gmail.com