My name is Brandon Branigan and I serve as the Lead Pastor of Hope Springs Community Church. I grew up in Wuerzburg, Germany and moved to Columbus, GA at the age of 17. I did most of my true growing up here, met my wife here and three of our four kids were/will be born here…it is home! I'm a graduate of CSU and Liberty University and have had the joy to truly "learn" ministry while serving at Christ Community Church in town who sent us out to plant HSCC.
Life Verse: Seek to complete the ministry I have given you (Colossians 4:17)
Favorite Food: Seafood!!! We got some of the best here on the Eastside of town with Skippers 😀
Favorite Movie: Don't judge me…Any of The Godfather movies.
Favorite Pastime: I love nature and enjoy a good cookout with great people.
My Aspirations: To serve in ministry the rest of my days and lead our family closer to Jesus.
Something Most People would be surprised to know about me: I am fluent in German.
What are you excited about when it comes to HSCC: I believe Jesus is doing a new thing that will birth plenty of life in our community!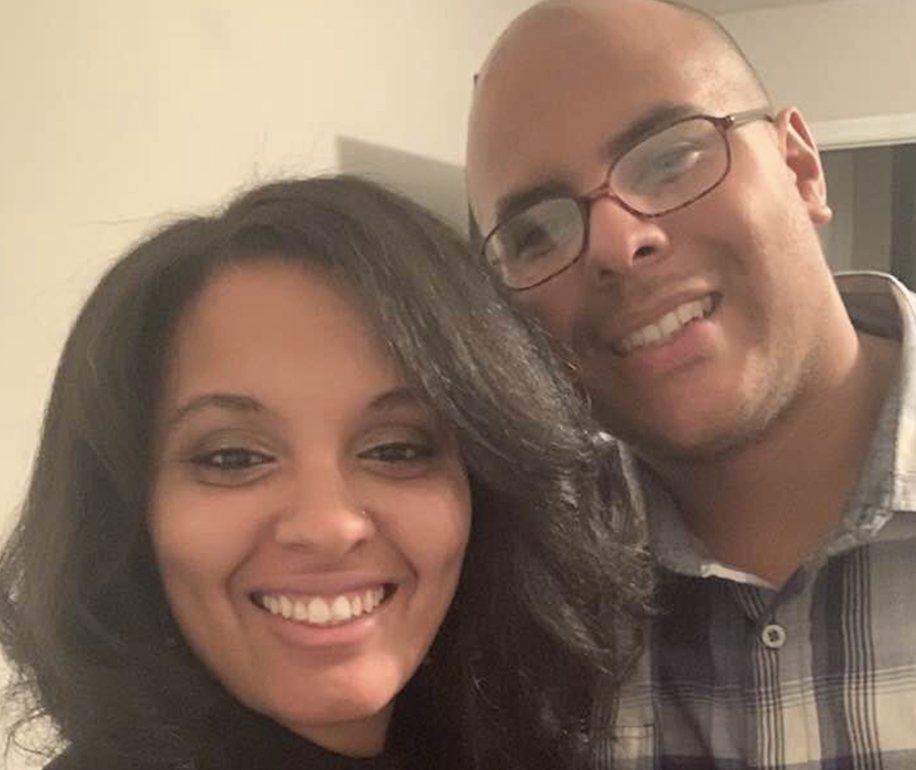 My name is Cassandra Branigan, but everyone usually calls me Sandy or San. I serve as worship pastor at HSCC and I was born in New Bedford, MA and lived there until I was about 3 years old when we moved across the country to Mesa, AZ. My dad loved to move, so we moved a lot when I was growing up. It wasn't until 2009 that I moved to Columbus, GA to attend Columbus State University where I met my husband. It was here in Columbus that my husband and I got engaged, married, had our children, and grew deeper in our faith. 
My life verse is Psalm 34:1 "I will extol the Lord all my days; His praise will always be on my lips."
Picking a favorite food is always so hard for me because I like to eat so many different things, but if I had to pick a favorite type of food, it would have to be between Italian food and Hispanic food. 
If I have to pick a favorite movie, I think it would have to be "A Walk to Remember."
I love to bake, read, write songs/poetry, and I love playing games with my kids. 
All of my aspirations lately coincide directly with God's plan for my life, and they include writing worship songs (to glorify God), for my love for God to shine so brightly that anyone I encounter would see God in me, and to pursue higher Spanish education as I feel God wants to use me with youth through teaching Spanish. 
Something I think most people would be surprised to know about me is my heritage which is Cape Verdean, a mixture between Portuguese (or other European race) and West African as well as some Native American on my father's side. 
There is SO much that excites me about Hope Springs, but I will just say the idea of fulfilling God's purpose for our lives through Hope Springs and having the opportunity to specifically walk alongside youth and women and help any way I can is very exciting to me!
Hi my name is Marjie Morgan and I serve as the Outreach pastor at HSCC.
I grew up in two cities in Alabama; Auburn and Alabaster. I was born and raised in Auburn where my family is from and moved to Alabaster for my high school years. My mom and dad decided to move to Phenix City/Columbus area when I was in college. After I graduated I moved to Honduras for 6 months teaching ESL in a bilingual school. I decided to move back to the states afterwards and came to Phenix City to stay with my parents. I'm really glad I did so because now I am a part of this awesome church plant!
Life verse: I don't have just one life verse, but a lot of the verses I cling to lie under a common life theme of not being afraid, worrying, or holding on to the past. A few of them are Isaiah 43:18-19, Isaiah 41:10 and Matthew 6:27-33.
Favorite food: Is all of the food, but I'll choose street tacos!
Favorite movie: Elf
Hobbies: I enjoy going on walks with my dog, exercising, singing, playing guitar and reading.
My Aspirations: To instill self motivation and self worth into children and their families. I want to build relationships with families in East Columbus and be a connection to helpful resources.
Something I think most people would be surprised to know about me is that in the 7th grade I won first place in my school district's track and field shot put throwing competition.
Hope Springs has been a wonderful home for me the past year and I love the enthusiasm and passion that comes from the team for the community around them. I am exited to serve as outreach leader, because I know I will be a part of an amazing team that always works to serve others with loving and compassionate hearts.
Hello everyone! I'm Janice Dukes. I am the Children's Director here at Hope Springs. I grew up right here in the Columbus area. I've lived in Louisiana and other parts of Georgia during my adult life but Columbus has always been home. 
My favorite Bible verse is Romans 8:31 "What, then, shall we say in response to these things? If God is for us, who can be against us?"
I know with God anything is possible and he always has my back.
I am a foody so picking a favorite food is hard because I love so many. If I am forced to choose I would say beef. It is so versatile and yummy.
I don't know that I have a favorite movie. I like so many. As long as it's not scary I'll probably watch it.
If I am doing something with my "circle" (closest friends and family) then I am good. Normally that is playing games, enjoying food or exploring some place different. 
My aspirations have nothing to do with a career but more the person I want to be and how I choose to spend my time. I love serving the Lord. I love supporting others as they grow in their own relationships with God and being there to support the church. 
Something most people don't know about me is that I am a professionally trained florist. I was trained in Louisiana which is one of the 2 states in the country that require a licensed florist in every shop. I no longer work as a florist but enjoy doing weddings, funerals, and other arrangements for friends. 
 I am beyond thrilled to be a part of Hope Springs. I can already see the great things that God is doing just within our launch team. I know so much more is to come.
Our purpose is to lead people into eternal hope through a relationship with Jesus.
WORSHIP
Sundays at 11:00 a.m.

FOOD PANTRY
Thursdays at 5:00 p.m.
HOPE SPRINGS
COMMUNITY CHURCH
4442 Buena Vista Road
Columbus, GA 31907

Phone: 706-615-6767
Email: Brandon@ccclive.org